Affordable Business Website with Search Engine Optimization
Affordable Website : We utilize all our skill sets during the small business website design service, therefore ensuring the process of creating your new internet presence has never been easier or more affordable!
FREE HOSTING - FREE E-MAIL - FREE WEBSITE DESIGN SERVICE - FREE KEYWORD ANALYSIS - LOW MONTHLY SEARCH ENGINE OPTIMIZATION COST!
A full service internet marketing company, we specialize in creating web sites with relevancy to ensure maximum exposure by knowing your demographic. Even in our new small business website packages for your new website design we not only meet your visual and functional needs for your end user, but research what your clientele is searching on to create rich content, keyword density and placement to get search engine recognition. Our professional staff will work with you to help you develop a complete Internet presence. Get you connected and online!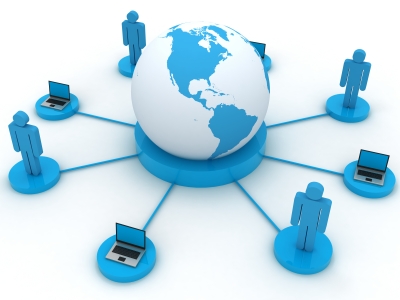 Affordable Business Website Service Summary
Summary Of Website Design Service Steps:
Our 14 step small business website design process ensures that the website development process (static html) produces an end result that represents you and your company goals. In addition, by defining your demographic that the verbiage and content is maximized for proper exposure via the search engines and relevancy upon the items that people are searching. The design is only good when it is seen!
Step 1: Domain Name Registration (if needed, not included, separate fee)
Step 2: Creation of your hosting account (unlimited disk usage and bandwidth)
Step 3: E-Mail Account Set Up (info@yourdomain.com, yourname@yourdomain.com)
Step 4: Information Gathering (your logos, flyers or current promotion materials)
Step 5: Defining your demographic
Step 6: Competition Analysis
Step 7: Defining the website requirements
Step 8: Gathering Content
Step 9: Creative Design Process and Layouts
Step 10: Developing Site Structure and Pages
Step 11: Review and Audit
Step 12: Implementation of Revisions
Step 13: Website Publication
Step 14: Marketing and ongoing search engine optimization!
Small Business Website Service Pricing
We recognize that each website design project will have unique requirements and have to be tailored to you and your business. A company presence may require 2 pages, while a Small Business website may only require 20 pages.
Our flexibility in pricing structures allows us to accommodate all clients with our services:
4 Page Website - $39.95 per month with search engine optimization!
8 Page Website - $49.95 per month with search engine optimization!
12 Page Website - $59.95 per month with search engine optimization!
16 Page Website - $69.95 per month with search engine optimization!
* All of the above affordable small business website packages include free hosting ($200.00 a year value), free e-mail accounts (maximum 4 accounts), free static html website design and search engine optimization to ensure maximum exposure in your local markets online. This economical program ensure your company has the presence it needs at an affordable price! You only pay for you search engine marketing!
* Excludes dynamic (php, asp, cfm) website's and e-commerce web sites.
Call us toll free today with any questions you may have regarding our small business website design package: 1-866-610-6060 ; or complete our contact form and we will contact you directly within 48 business hours to schedule your free consultation.

OurBizSpace is an internet marketing services provider specializing in critical core services for search engine recognition and promotion. This includes but is not limited to search engine optimization, search engine submission, keyword analysis, meta tag optimization, seo content creation, analysis and reporting, link management, pay per click management, website design and website maintenance. We look forward to EARNING your business!